1st Reading: Acts 8:1b-8; Psalm: 66. R. v. 1; Gospel: Jn 6:35-40
WHEN ILL WILL PUSHES US TO SUCCESS
BY FR VALENTINE NNAMDI EGBUONU, MSP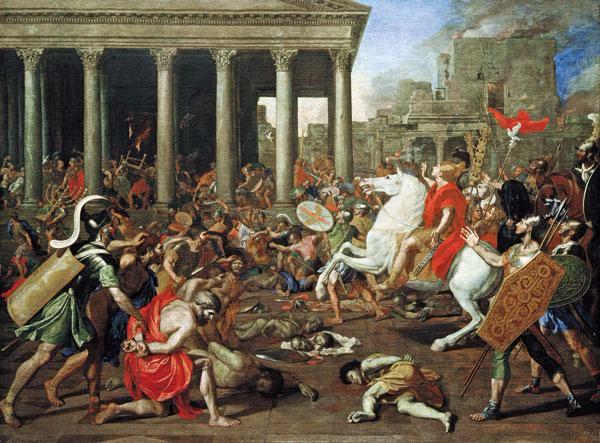 Isn't it interesting that Christianity was born with a permanent mark. And by this, I mean the mark of persecution. Christ experienced it from birth to death. After the Pentecost experience, his apostles who formed a new community of believers through evangelisation were not spared too. The High priest and Pharisees warned and tortured them severally about this new faith yet they persisted and their numbers increased day by day. These enemies of the gospel then resorted to a more severe measure to stop them. Saul was deployed to go from house to house to arrest and imprison any believer of the gospel. Aside the death of Stephen which was recorded in the Bible, Saul also ordered the killings of several believers.
As a result of this, the Church in Jerusalem was in turmoil and the believers were scattered throughout the region of Judea and Samaria. And here lies the interesting story of the Christian faith. It was this persecution of the early Christians that led to the spreading of the faith from Jerusalem to the different parts of the world. For while they were scattered, they continued the preaching of the Word wherever they found themselves. This is a clear definition of 'When ill will pushes us to success and good luck.'
It is still baffling how our God brings out good from evil or painful experiences. From the gruesome death of Jesus, God brought salvation. From the persecution of believers, the Christian faith increased. And from the blood of martyrs, the faith of the Church is strengthened. Do we see why when to our own judgment we experience what we call suffering and persecution; we just have to trust in God? For every faithful Christian, difficult times are seeds of potential successes planted in the soil of time. We just need to patiently trust in God. Trust is built from evident experiences. And I believe God has proved himself enough for us to trust in him.
PRAYER FOR THE DAY
Lord Jesus, may our trust in you never go out even in the most difficult situation of our lives. Amen.