First Reading: 1Kgs 18:20-39; Psalm: 16. R. 1; Gospel: Mt 5:17-19
THE FIRE OF THE GOD OF ELIJAH
BY FR VALENTINE NNAMDI EGBUONU, MSP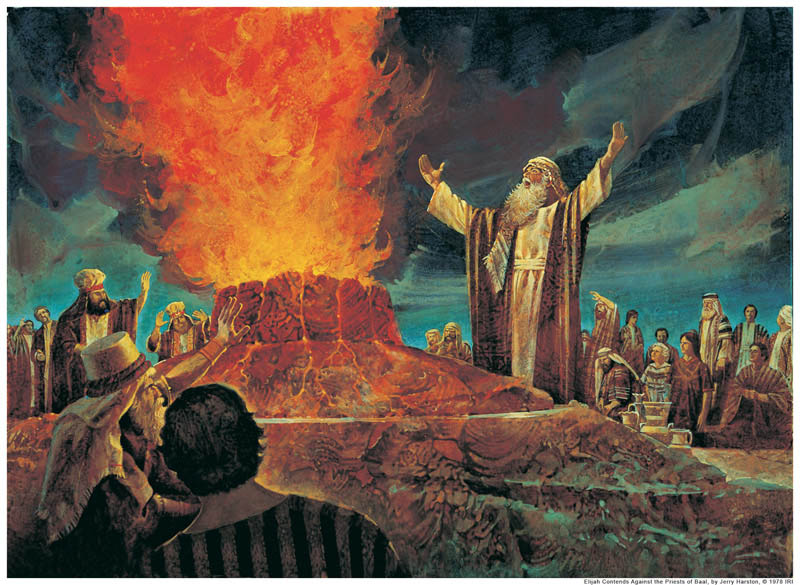 The story of Elijah and the prophets of Baal is a very sensational one. It is a quick resort to some "firebrand Christians" whenever they pray to God to fight and destroy their 'enemies.' Unfortunately, when they do this, they expect God to answer them by fire and consume their enemies exactly the same way He consumed the sacrifice of the prophet Elijah. Little wonder the popular chorus: "God of Elijah, send down fire." But what exactly is the crux of this contest? Was it all about fire and destruction? Absolutely not. This contest emphasises precisely on the first commandment: "You shall have no other gods except me" (Ex 20:3). Every other god would fail but Yahweh never fails.
This was why Jesus had to emphasise in the gospel that "till heaven and earth pass away, not an iota, not a dot, will pass from the law until all is accomplished" (Mt 5:18). And the summary of God's law is love of God and neighbour. So the love and fear of God is supreme. And this would enable us to love our neighbours accordingly. The mission of Jesus was to make sure that this law was accomplished. Meaning we shouldn't compromise the love of God and neighbour on anything at all. So, we will be misusing the scriptures whenever we pray asking God to send down fire to consume a neighbour who we consider an enemy.
The next time we pray to the God of Elijah to send down fire, it should be to purify the evil intentions of our hearts thereby drawing us closer to the love of God and neighbour. It should be to burn off the evil plans in the heart of men and to kindle in us God's love to change our world. God's spirit is not for the actualisation of our evil intentions. It is for the salvation of souls. So love should reign supreme in our hearts now and always. It is our hallmark as children of God. 
PRAYER FOR THE DAY
Lord Jesus, purify the intentions of our hearts and help us to love as we ought to. Amen.