First Reading: Nm 13:1-2.25-14:1.26-29.34-35; Psalm: 106 R. v. 4a; Gospel: Mt 15:21-28
THE VIRTUES OF THE CANAANITE WOMAN
BY FR VALENTINE NNAMDI EGBUONU, MSP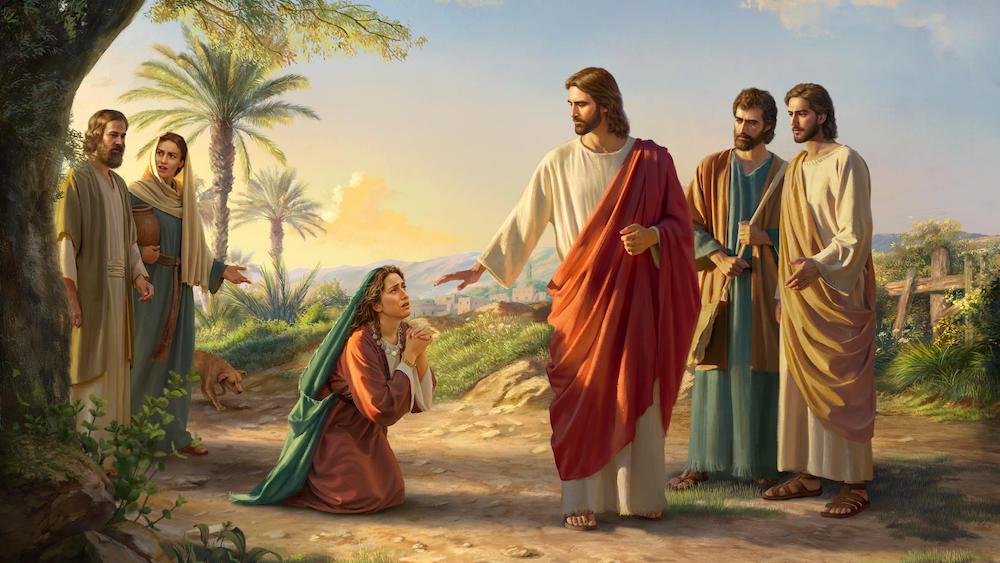 Do we complain of the silence of God to our prayers? Perhaps we should stop complaining because the silence of God did not begin today. When the Canaanite woman in today's gospel made a desperate appeal asking Jesus to show mercy to her possessed daughter; Jesus was silent to her request. Do we often expect immediate answer from God whenever we pray? We can also learn the patience of this Canaanite woman. For despite the silence of Jesus, she remained hopeful and waited patiently. Do we feel that God sometimes does not treat us deservedly? We need to also accept that we deserve nothing from God just like this woman did. None of us merits God's grace or mercy.
The silence of Jesus towards the request of the Canaanite woman was an opportunity for her to prove her faith and patience in God. And she proved worthy for she didn't walk away despite the silence of Jesus but waited in faith and hope. This woman also accepted her nothingness and unworthiness when Jesus metaphorically expressed our low state in sin using the status of a dog. And truly, sin reduces us to a very shameful state. So we can also see that this woman was very humble before God. She was patient, exuded faith and did all this in rare humility. This was the secret to her answered prayer.
Whenever we pray, we should not be discouraged by the silence of God. This should rather be an opportunity to prove our faith and hope in God. Faith and hope are necessary virtues that should accompany our prayer requests? Also, stooping very low to acknowledge our nothingness before God and our unworthiness to receive that which we asked for is required whenever we kneel to pray. No one is worthy before God or merits anything from God. Sometimes we tend to lay claim to certain blessings because we believe we are worthy of them. This is pride. Every blessing we receive from God is out of God's unmerited grace. A patient and humble faith-based prayer appeals to God.
PRAYER FOR THE DAY
Lord Jesus, help us to be humble before you and increase our faith and hope in you. Amen.