First Reading: 1Thes 5:1-6. 9-11; Psalm: 27. R. v. 13; Gospel: Lk 4:31-37
OPENING OUR HEARTS TO JESUS
BY FR VALENTINE NNAMDI EGBUONU, MSP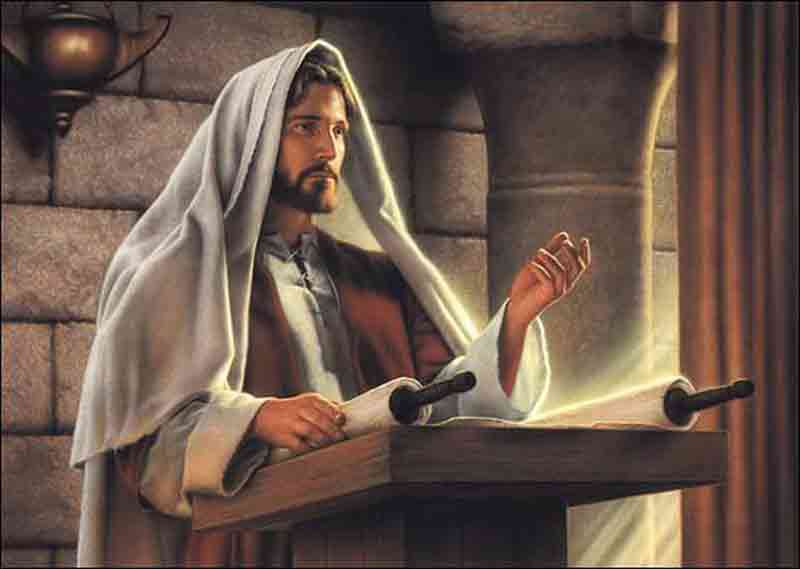 After walking away from the angry crowd who wanted to throw him down the cliff, Jesus left Nazareth his home town and went down to Capernaum, a city of Galilee. Just as he did in his home town Nazareth, Jesus also went to the synagogue on a Sabbath to teach the people. Unlike his own people who questioned his authority and wanted to kill him because he berated them for their unbelief; the people of Capernaum on the other hand marvelled at the teachings of Jesus for his words had authority.
Because of their reception of the Word of God, something remarkable happened among them. As Jesus was teaching them from the scriptures, a man amongst them began to react in a loud voice because he had in him an unclean demon; "Ah! What have you to do with us, Jesus of Nazareth? Have you come to destroy us? I know who you are, the Holy One of God." It is interesting that the demon in this man mentioned 'Nazareth' the immediate town where Jesus faced rejection. The evil spirit was obviously sad that Jesus came again to torment them after the faithlessness of the people of Nazareth prevented Jesus from doing the same in his own town.
When we open our hearts to God, God fights our battle even when we don't ask. Faith opens the door to God to come into our lives and take control. And when God is in control, the devil trembles. We can see that nothing happened in Nazareth because of the faithlessness of the people there. When we close our hearts to God, we give the devil the chance to take charge of our lives. Who would believe among the people of Capernaum that a man seated with them in the synagogue had an evil spirit in him? None of them knew this until they gave Jesus a place in their hearts. The devil stealthily operates wherever he is; and we may not know until we give Jesus the chance to take charge.
PRAYER FOR THE DAY
Jesus our Saviour, we pray for the grace to constantly open up hearts to you that you may reign within us and dispel every power of the evil one. Amen.