First Reading: Acts 20:17-27; Psalm: 68. R. v. 33a; Gospel: Jn 17:1-11a
KEEPING THE FAITH ALIVE
BY FR VALENTINE NNAMDI EGBUONU, MSP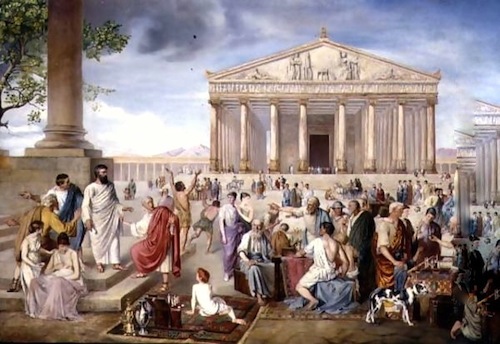 St Paul in his valedictory speech to the Church in Ephesus exuded gladness and fulfilment having completed his work. His life and speech inspired the hearts of the elders of the Church and the entire Christian community who now have a lasting legacy to leverage on. Paul would be missed but his good work lives on as an example for the Church in Ephesus to emulate. Paul's boldness in declaring his commitment and faithfulness to his duties was borne out of his hard work, sincerity, and love. There is no better way to teach than by good works.
Before his passion in Jerusalem, Jesus also testified to his faithfulness in accomplishing the works of his Father in his farewell speech and prayer for his disciples. Jesus then asked his Father to glorify him having completed the work he gave him to do. And indeed the Father would glorify Jesus for his disciples would go into the world to teach all that Jesus had taught them by words and example.
The good works of Jesus lives on today because we chose to follow his ways. As Christians, we must always bear in mind that we are the Jesus our world sees and feels. If we kept the goods works of Jesus alive, the reign of God will continue to be felt on earth. St Paul, following the footsteps of Jesus left good examples wherever he preached the gospel. It is these good examples of the early Christians that have kept the faith alive till this present day. Whenever we are tempted to deviate or go against the good morals of the Christian life; let us always remember that it is tantamount to putting off the flames of the faith handed down to us. If the flames of the faith must be kept burning, then we must also hand it down to posterities by our good lives.
PRAYER FOR THE DAY
Lord Jesus, grant us the grace to keep the faith alive. Amen.