GOD'S LOVE IN OUR HOPELESSNESS
BY FR VALENTINE NNAMDI EGBUONU, MSP
1st Reading: Ezk 47:1-9. 12; Psalm: 46. R. v. 8; Gospel: Jn 5:1-16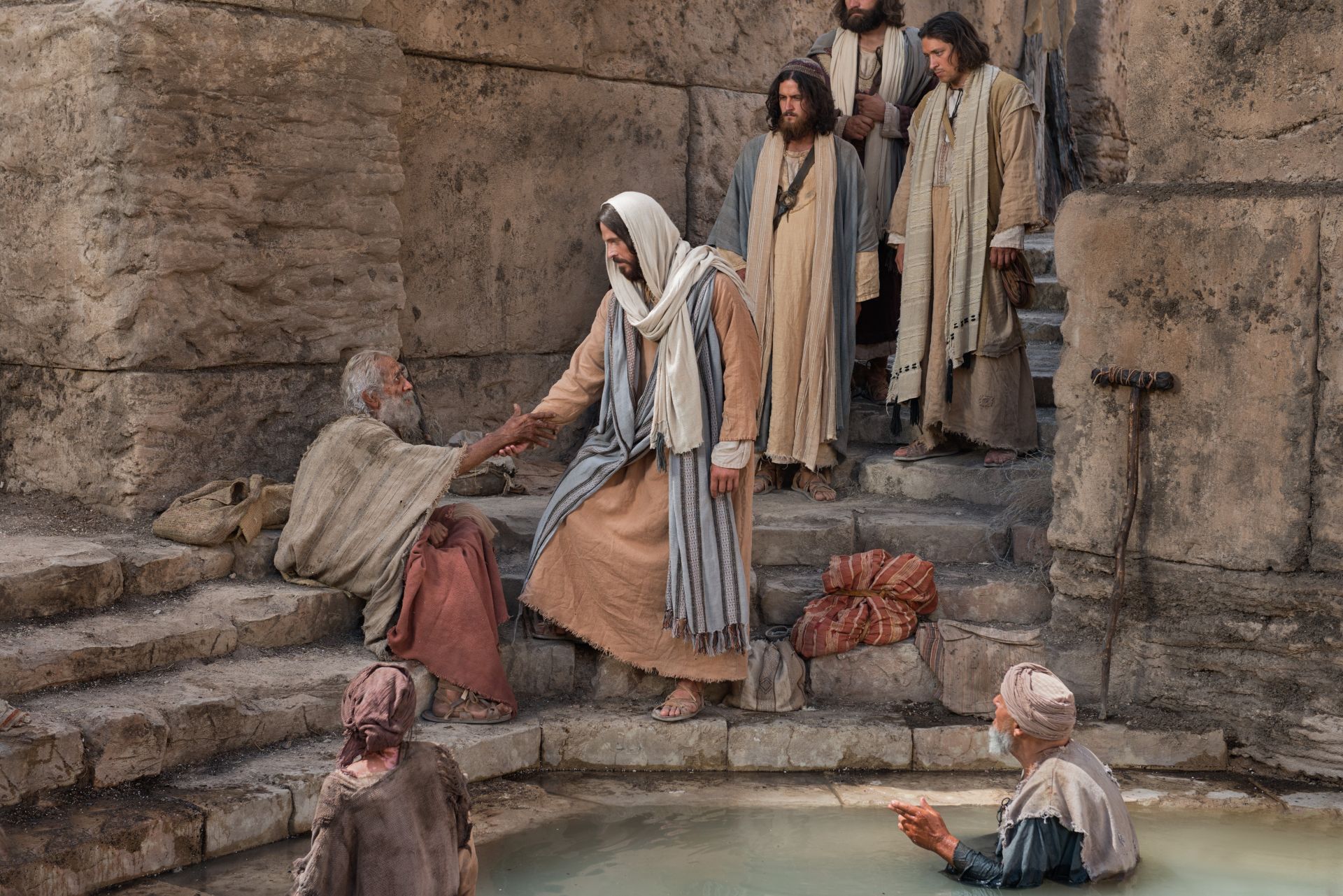 There are few very obvious observations in the healing of this man at the pool of Bethzatha. This man has been ill for thirty eight years which suggests some complacent tendency on his condition since he never succeeded in getting to the pool whenever it was stirred up for over three decades now. His desire to get well through the pool must have dwindled as a result. This man does not know who Jesus was and what Jesus was capable of doing. We can see this from his response when Jesus asked him if he wanted to be healed. Instead of a 'Yes' or 'No', he complained that no one was ready to help him whenever the pool was disturbed.
Another surprising thing was that this man didn't even request for healing from Jesus neither did he make any show of faith to initiate the healing process. Yet Jesus gave the command "Rise, take up your pallet, and walk." (Jn 5:8). This man obeyed and was made well. One would think that this was the time for someone who has been in bondage for thirty eight years to show appreciation for what just happened; but there was no "Thank you" from this man. Instead, when he knew it was Jesus who healed him, he went and reported to the Jews who thereafter sought to kill Jesus. It is startling why Jesus chose to heal this ungrateful non enthusiast.
But perhaps this is just to remind us that God can make his love all the more visible even when we have lost all hope. A state of despair or complacency can be caused by a long wait for a desired outcome unrealised. God can show up at times like this to prove his love for us even when our faith is almost dead. At this point, God doesn't care about our faith or whether we are grateful or not. His love takes precedence over everything. This was what we saw Jesus doing in the case of this sick man. And this further resonates that God does not give up on us even when we give up on him. He is the hope of the hopeless. Are we held bound by a despairing condition for too long? All hope is not lost. God is still God.
PRAYER FOR THE DAY:
Lord Jesus, may our faith and hope in you never fail. Amen.