First Reading: Acts 14:19-28; Psalm: 145. R. v. 12a; Gospel: Jn 14:27-31a
HIS GIFT OF PEACE
BY FR VALENTINE NNAMDI EGBUONU, MSP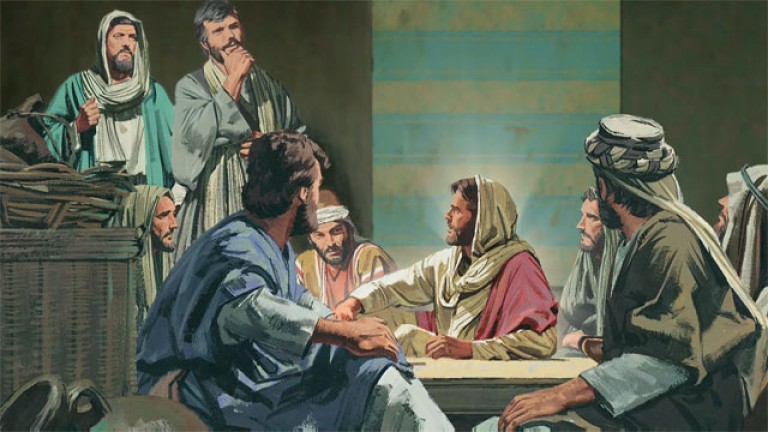 Three years was enough for Jesus to establish a strong relationship with his disciples. These men who followed Jesus wherever he went came to see their master as their source of joy and fulfillment. They were very eager to learn and to remain with Jesus. But when they heard Jesus talking about returning to the Father, they became so disappointed and distressed. They feared the vacuum that the absence of Jesus would create and how they would cope without their master.
Jesus then gave them the assurance of his presence in his gift of peace to them. Jesus was saying that they should go beyond their fears and look within to see that he dwells in them. Because knowing and believing this would guarantee their peace, happiness and security even in the midst of scarcity and pain. Jesus was not assuring them of a life free of scarcity, troubles and persecution. But of a life of inner serenity that his presence offers to those who believe in him. Knowing that God is within us and in control of every situation of life is the greatest gift of peace.
The acquisition of the basic needs of life is a necessity. We all need them to survive and be comfortable. And this is why we work hard to acquire them. But experience has shown that these things don't really guarantee inner peace. There are many sad and distressed wealthy families just as there are many happy and fulfilled poor homes. There are many who still feel very empty and miserable despite meeting all their needs in life. One fact we cannot run away from is that God's presence in our soul is something nothing earthly can replace because it cannot be substituted for any fleeting thing. The peace we need is to discover God deep within our soul. This guarantees our inner serenity amidst the troubles and demands of life.     
PRAYER FOR THE DAY
Lord Jesus, help us to realise that true peace is only found in you. Amen.