First Reading: 2Cor 8:1-9; Psalm: 146. R. 1b; Gospel: Mt 5:43-48
DRAWING FROM GOD'S DIVINE LOVE
BY FR VALENTINE NNAMDI EGBUONU, MSP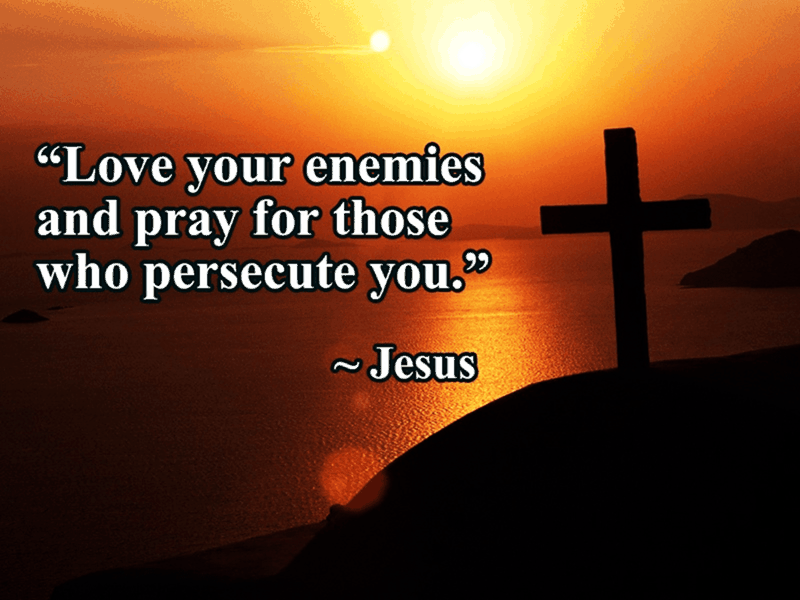 The love of God for us is pure and impartial. It is the finest and the purest of all love. This unconditional love of God is made visible in his relationship with us. God provides for the rich and the poor, the good and the bad, saints and sinners. We all enjoy the gift of life; even the gift of the rain and sunshine is for the benefit of all. This same kind of love we get from God is what God wants us to have for one another; to love and care for each other without partiality. To will to love others even when they hate us.
One of the most difficult decisions in life is to love our enemies. This is almost impossible. But there are several other ways we can love our enemies. We can love our enemies by not wishing them the evil they wish us. We can love our enemies by praying for their conversion and not for their destruction. And we can love our enemies by saving them in moments of danger when we can. But loving an enemy doesn't mean being silent to injustices in our world. We must fight any form injustice promoted by an enemy because to fight injustice is to promote love. But we should do this in charity, caring for the enemy still.
Jesus forgave his murderers because they did not know what they were doing. Anyone who hates and destroys does not really know what love is. What we owe such people is to pray for them as Jesus did. Our body is the temple of the Holy Spirit; and the Spirit is God's Divine Love. If love is lacking in us, then we do not have the Holy Spirit. Let us keep on loving not counting the cost; for it is in this way we can become God's perfect children
PRAYER FOR THE DAY
Jesus our Saviour, teach us forgiveness and mercy and help us to love and to be compassionate to our neighbours. Amen.