First Reading: Neh 8:1-4a. 5-6. 7b-12; Psalm: 19. R. v. 9ab; Gospel: Lk 10:1-12
MESSENGERS OF PEACE
BY FR VALENTINE NNAMDI EGBUONU, MSP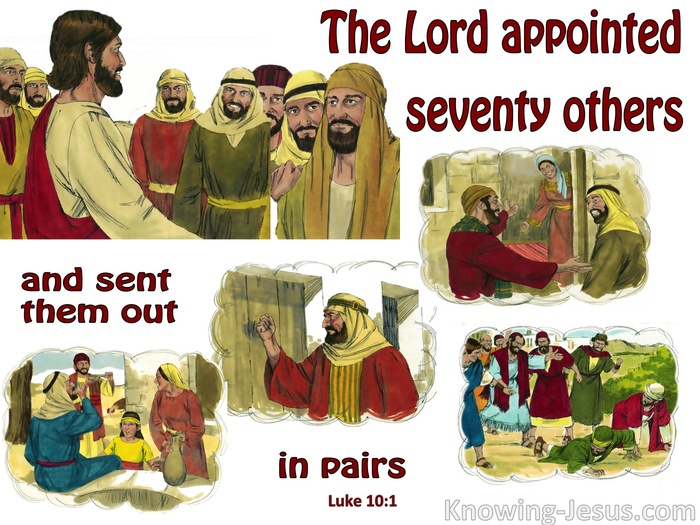 "Shalom" is the Hebrew word for "Peace" which means "to be safe in mind or body." It speaks of an inward sense of "completeness" and "wholeness". It is in this sense that Jesus speaks of peace in the gospel of today. "Peace" will be the first salutation of the 70 others whom Jesus was to send on ahead of him in pairs. Whoever welcomes their salutation of peace is completely disposed to receive the gospel message that nourishes and makes the soul spiritually whole. But whoever rejects their salutation of peace rejects salvation and spiritual healing.
The gospel message they bear was not to be preached by coercion. A good soil richly welcomes a good seed. Jesus knew that they will face rejection; so he sent them in pairs so that each will encourage the other when the going gets tough. This explains how life can be fully lived. We feel the strength of unity and thrive in what we do when we are there for one another. 'I am, because we are.'
People will throw a curveball at us even when we mean good. Evil people don't live for themselves because they are of no use to each other. Evil exists only to oppose whatever is good. So, good people will often be confronted by evil. As we carry God's message on daily basis to the doorsteps of others through our words and actions; we must not despair due to the oppositions we face. We can always find something encouraging around us to keep us going. Jesus wants to use us to bring his peace to the life of many troubled souls. But when we despair due to some harsh treatments or discouragement, we hinder this divine activity of God. Like the seventy others, we must move on with faith and courage.
PRAYER FOR THE DAY
Lord Jesus, may your Word bring us peace that the world cannot give. Amen.