First Reading: Ex 32:7-14;Psalm: 106. R. v. 4a; Gospel: Jn 5:31-47
OPENNESS TO TRUTH
BY FR VALENTINE NNAMDI EGBUONU, MSP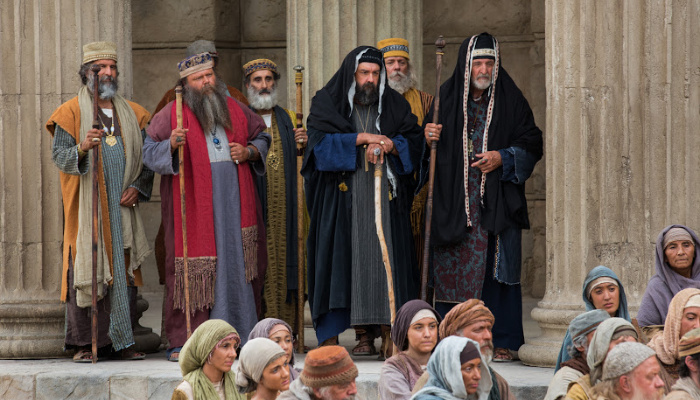 The Jewish Law of Evidence forbade self witnessing. To ascertain truth, no man was allowed to bear witness on his own behalf. A valid judgment must therefore require at least two witnesses independent of the person being judged. Deuteronomy 19:15 reads: "A single witness shall not suffice to convict a person of any crime or wrongdoing in connection with any offence that may be committed. Only on the evidence of two or three witnesses shall a charge be sustained." Jesus leveraged on this law to prove and ratify his works and teachings. And so he started his argument from there: "If I bear witness to myself, my testimony is not true." (Jn 5:31). For a Jew, this was a valid premise to build an argument.
Arguing further, Jesus established three witnesses that testified to his mission and works. The first was John the Baptist who came as his precursor and witness (Jn 1:7). The second was God the Father who bore witness to him through the marvellous works he did. For Jesus wouldn't be able to do these works if he hadn't come from God. The third was the voice of the Father from heaven at his baptism: "Thou art my beloved Son; with thee I am well pleased." (Lk 3:22). And finally, Jesus reminded the intractable Jews who questioned his authority that even Moses whom they propagated his teachings, wrote of him.
With all these witnesses, one would think that Jesus would succeed in convincing these hardened Jews. But these men never yielded.
We can be this impervious at times especially when we don't have the good intentions of others at heart. We can fight and demonise people even when there are clear evidences to justify their good deeds. We don't do this for any good intention but just to frustrate the good works that we couldn't do and to rubbish the credits due to them. How often have we refuted clear truths because we fear it will take a toll on us? This attitude is gravely evil. It is like waging a war against God the source of all good actions. Let us desist from making this unnecessary and futile attempt to weary God. Truth is as clear as the sun. We will only be fooling ourselves by denying it.
PRAYER FOR THE DAY:
Lord Jesus, grant us a docile heart. Amen.