First Reading: Hos 6:1-6; Psalm: 51. R. v. Hos 6:6; Gospel: Lk 18:9-14
TWO LESSONS FROM THE PHARISEE AND THE TAX COLLECTOR
BY FR VALENTINE NNAMDI EGBUONU, MSP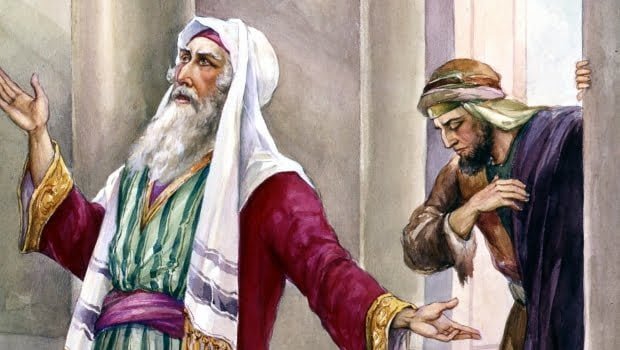 The parable of today's gospel reported on two men who went to pray in the temple. One was a Pharisee and the other was a tax collector. Their approach to prayer was contrasting. While the Pharisee prayed reminding God of all the good things he had done and how he is not like other men who are sinners; the tax collector on the other hand accepted that he was a sinner and prayed to God asking for mercy and forgiveness. Jesus concluded the parable saying that the tax collector went home justified and not the Pharisee.
There are two lessons we can learn from this parable. The first is that the journey to holiness of life is not a competition. When we are making effort to do good, it shouldn't be to prove to others that we are better than them because every good we do is between us and God and not between us and others. Man is not good enough to be used as a standard for holiness. The second lesson is that holiness of life is not possible without true humility. Humility is the background to holiness. If we are not honest to ourselves or cannot accept who we truly are, we cannot be holy.
It is true that we affect and motivate each other in carrying out our religious duties. Someone who is not generous can be inspired to give when s/he sees another person carrying out works of charity. This is God speaking to us through people. However, when we respond to this invitation, we should not forget that our good works should be propelled by the love of God who essentially is the one calling us to that good action. The Lenten period also reminds us of the need to acknowledge our shortcomings when we fail to do all that is required of us as God's children. For we cannot receive God's mercy and forgiveness without humbly accepting our sins.   
PRAYER FOR THE DAY:
Lord Jesus, when we are tempted to boast, help us to be conscious of our sins so that we may return to you. Amen.