First Reading: Rev 11:19a; 12:1-6a. 10ab; Psalm: 45. R. v. 10; Second Reading: 1Cor 15:20-27; Gospel: Lk 1:39-56
THE INCORRUPTIBILITY OF THE VIRGIN MARY
BY FR VALENTINE NNAMDI EGBUONU, MSP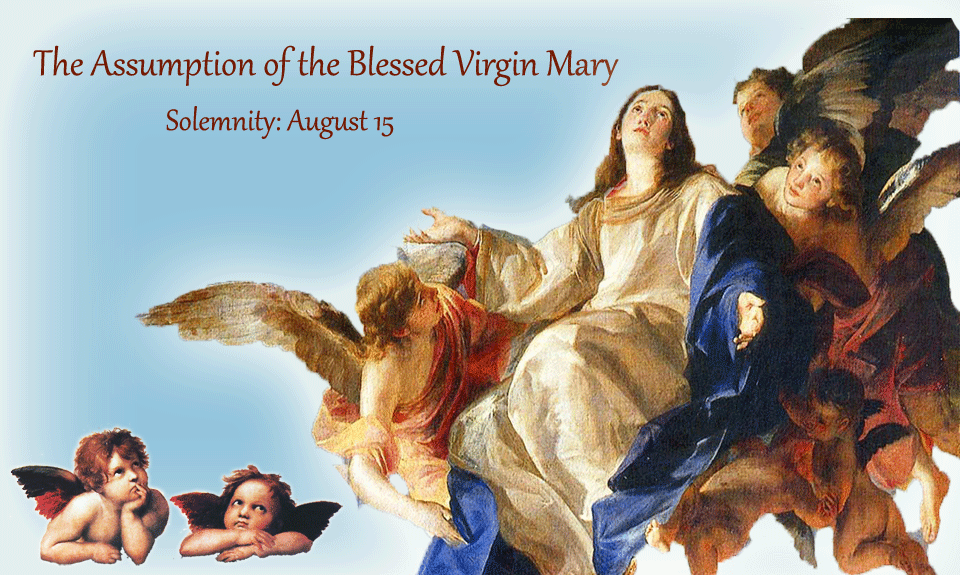 Today the Church celebrates the feast of the Assumption of the Blessed Virgin Mary into heaven. The Assumption of Mary which is an old tradition in the Church is a dogma that was officially defined by Pope Pius XII in 1950 in his encyclical Munificentissimus Deus. Relying both on scripture and on apostolic tradition, the Pope declared that Mary was "full of grace" (Lk 1:28). A woman regarded as 'blessed among all women' by the Holy Spirit through the words of Elizabeth (Lk 1:42). From this revelation therefore, we can infer the spotlessness of Mary the worthy mother of the Son of God who from her conception was preserved from the consequences of sin and the corruption of death. This is called the "Immaculate Conception."
The church teaches that Mary was assumed into heaven body and soul after death. This was because of her gift of 'preservative grace' which freed her from original sin. This gift of grace qualified her to be the worthy mother of the Son of God through whom we have received the fullness of divine grace. Also, since Mary preserved her sinlessness through obedience to God unlike the old Eve, her sinless body cannot see the corruption of death. It is for these reasons that the Church guided by the Holy Spirit declared that the Blessed Virgin Mary was taken into heaven body and soul without suffering the corruption of death.
The Dogma of the Assumption of the Virgin Mary is an infallible pronouncement and a mandatory belief for every Catholic. She is the Queen of heaven and earth as revealed in the first reading of today. The Catechism of the Catholic Church teaches that "The Immaculate Virgin, preserved free from all stain of original sin, when the course of her earthly life was finished, was taken up body and soul into heavenly glory, and exalted by the Lord as Queen over all things, so that she might be the more fully conformed to her Son, the Lord of lords and conqueror of sin and death. The Assumption of the Blessed Virgin is a singular participation in her Son's Resurrection and an anticipation of the resurrection of other Christians" (no 966).
So, as we celebrate the Virgin Mary's assumption into heaven, we are also called to prepare ourselves through holiness of life so as to join in the celebration of the heavenly life.
PRAYER FOR THE DAY
Our Lady assumed into heaven, intercede for us to persevere in holiness of life till the end. Amen.