MARY, MOTHER OF THE CHURCH (Memorial) White
First Reading: Gen 3:9-15.20; Psalm: 87. R.v. 3; Gospel: Jn 19:25-34
MARY OUR MOTHER
BY FR VALENTINE NNAMDI EGBUONU, MSP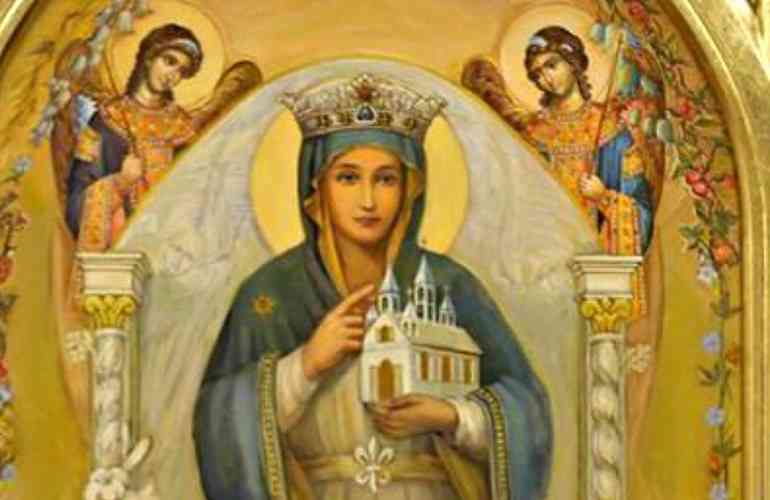 The celebration of Mary, Mother of the Church was a memorial inserted into the Roman calendar in 2018 by Pope Francis. It is a memorial celebrated on the day after Pentecost.
On the cross, Jesus made his mother our mother when he said to her "Woman, behold, your son!" And to the disciple he said, "Behold, your mother!" From then, Mary's maternal presence was always felt among the apostles. Mary was present in the Upper Room at Pentecost when the company of the faithful received the outpouring of the Holy Spirit.
The title 'Woman' used by Jesus to address his mother while hanging on the cross was not a disrespectful but honourable one. This was the second time Mary was addressed as 'woman' in John's gospel. The first was at the wedding in Cana. This title 'woman' goes back to Gen 3:15 when God cursed Satan saying "I will put enmity between you and the woman, and between your seed and her seed; he shall bruise your head, and you shall bruise his heels." Mary was the new Eve and the woman who gave birth to the Son of God who crushed Satan by his death on the cross. So when Jesus called her by that title 'woman' on the cross; it was the fulfilment of the defeat of Satan through the offspring of Mary the new Eve.
We can see that the renewal of creation was made possible through the motherhood of Mary. Mary's obedience to God reversed the penalty of death due to sin through his Son Jesus Christ. She is therefore not only the mother of Christ but also the mother of the entire creation renewed by the blood of Christ. Little wonder Jesus gave her to us to be our mother. Or to put it better, Jesus was reminding us that she was also our mother. So as we celebrate the motherhood of Mary today, we are reminded to always seek her maternal help in our battle against Satan and evil for she has defeated Satan forever.
PRAYER FOR THE DAY
Mary, Mother of the Church; pray for us. Amen.