First Reading: Heb 10:32-39; Psalm: 37 R. v. 39a; Gospel: Mk 4:26-34
GOD'S DIVINE ROLE
BY FR VALENTINE NNAMDI EGBUONU, MSP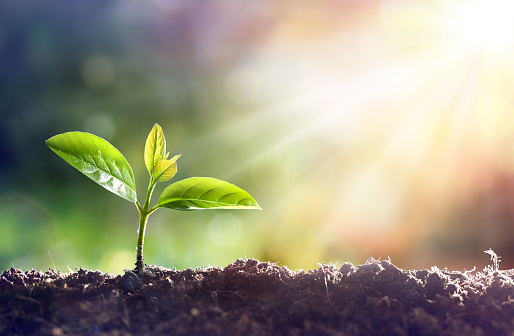 Jesus reminds us today how essentially involved God is in our daily activities. Jesus explained this using the image of a sower. A sower only plants a seed but the workings on how the seed sprout to become a crop is beyond him. This is why the sower will have to wait patiently for that to happen. Be sure that if a sower had control over how and when a seed germinates, perhaps there will be no need waiting. For the joy of a farmer lies on seeing the fruits of his labour. And if he could see it right about now, he would definitely go for that option.
But there is a need for us to wait after doing our part in certain activities. It gives us that consciousness that we are not completely in control of the outcome of our efforts. We may put in so much time, energy, and ingenuity in our work or in certain responsibilities. But that does not mean that the success recorded was exclusively our own doing. Between the works we do and the result we anticipate, there is a divine operation that processes and approves what we have put in. The invisibility of this essential divine operation must not be undermined. Because without it, nothing happens. Without God, our efforts are in vain.
So after we have done our part in the work we do; we should trust not on our efforts as the determinant factor of the results we anticipate. We should ultimately trust in God alone. Sometimes when things don't go as planned, it is not because we did not do enough to make the result happen. It could be that God did not approve of it. What happens between the effort and the result of work is way bigger than what we think. In fact, it is everything. Because that is where every decision that defines our life is taken. And if we trusted in God; we will have no need to fear.
PRAYER FOR THE DAY
Lord Jesus, may we trust you above our strengths and capacities. Amen.