First Reading: Sir 44:1.9-13; Psalm: 149. R. v. 4a; Gospel: Mk 11:11-26
BEARING FRUIT IS NOT SEASONAL
BY FR VALENTINE NNAMDI EGBUONU, MSP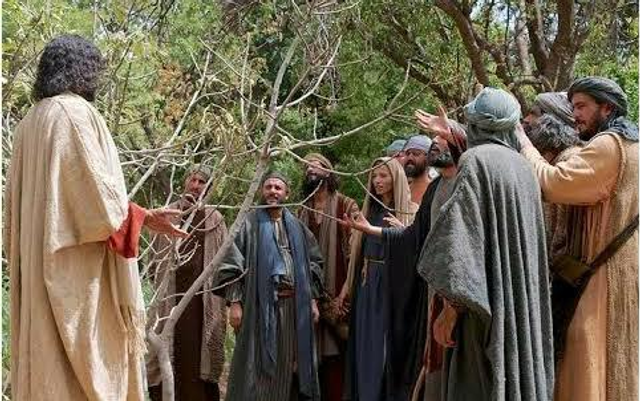 The gospel of today is one of the narratives in the scriptures that accentuated the humanness of Jesus. Jesus was hungry and needed something to eat. Then he saw a fig tree and went to pluck a fig from it to eat but found none. Although it was not the season for figs but Jesus obviously was disappointed that he couldn't get something to eat from it. And he cursed the fig not to bear fruit ever again. This was really harsh. Figs have their season. If Jesus had come at the right season, he would have found some figs to eat. But the point is that for any follower of Christ, bearing fruit is not a seasonal thing.
Jesus had to curse the fig tree before his disciples who later saw for themselves that the tree actually withered just as he had said. This whole episode was symbolic to pass a vital message to his disciples. They must be different from the Pharisees who like the leafy fig tree show outwardly signs of fruitfulness but bears no fruit; if not the consequences would be grave. So, always and everywhere, Jesus expected his disciples to bear good fruits that would be beneficial to the world.
The same goes to us today. Holiness and Christian charity is not a seasonal thing. Every Christian is meant to bear fruit always by good works. When people encounter us, they should be inspired and edified. People should not encounter us and experience hate, bitterness, greed and unforgiveness. We should be able to provide people with the Christian virtues lacking in our world. We should be dispensers of love, generosity, forgiveness, and kindness. Such that whoever encounters us would leave edified and satisfied.  
PRAYER FOR THE DAY
Lord Jesus, we pray for the grace to bear abundant fruit in season and out of season. Amen.