1st Reading: Acts 10:34a. 37-43; Psalm: 118. R. v. 24; 2nd Reading: Col 3:1-4; Gospel: Jn 20:1-9
THE EASTER EGG: AN INVITATION TO NEW LIFE
BY FR VALENTINE NNAMDI EGBUONU, MSP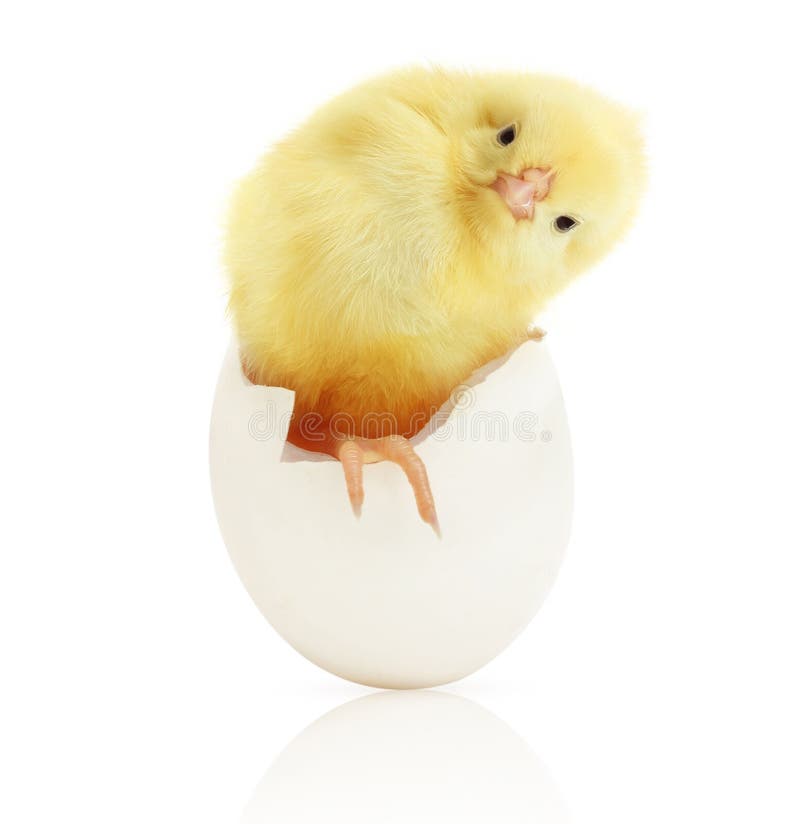 There was this resurrection portrait of Jesus I saw sometime ago as a boy. I can't remember exactly where but I can recollect very clearly what the painting looks like. On that picture, Jesus was painted as stepping out from an opened cave with one of his legs outside and the other emerging behind from within the lighted up cave. A circular slab apparently rolled away was leaning very close to the border of the cave entrance. What simmered my curiosity wasn't really that picture of Jesus but another painted symbol of a cracked opened egg within this portrait of the risen Lord. Inside this egg was a very cute chick emerging to life. 'What was a cracked egg with a chick inside doing on the picture of the risen Lord?' I wondered. Unfortunately, there was no one to clear my curiosity. It was until years later when I heard of the "Easter egg" from a priest that my protracted curiosity was doused.
Have you heard of the "Easter egg?" I guess some of us must have. This symbol of an egg is a sign of the sealed tomb from where Christ would emerge. As for the cracked opened one I saw from my narrated story, it is that fertile point of new life when a chick breaks away from its shell. And this symbolises how Christ will break out from the confinement of the tomb. This image of an egg is an aged long symbol that represents the reality of the risen Lord.
A little explanation of the coming to new life of a chick would require the nascent chick enclosed in the eggshell to occasionally peck the egg from the inside. This would lead to the coming to new life of the chick when eventually the egg cracks open. This exemplifies how Christ by his own power emerged to new life from the tomb, not in the form of a spirit but with a glorified body.
We should not busy ourselves with the scientific impossibility of this event but on the symbolic meaning of this action which explains exactly what Easter should mean to us as believers. Easter means Christ is no longer in the grave but has risen. He is no longer dead but alive. Consequently, it means we too are no longer dead to sin but alive in holiness. This therefore implies that we should not be complacent in unproductive lifestyles but break away from them and come to that new life of productiveness. It means making that committed effort to wrestle our sinful comfort zone so as to overcome them and emerge into holiness of life. Easter means we have all emerged into a new reality just like a new born chick that is fresh, cute, gentle, and innocent. Christ's sacrifice made this possible. We shouldn't take this for granted.
So are we sad or broken because we lost a beloved one? The reality of Easter should brighten our faces because we believe that our deceased is no longer dead but alive with Christ. Have we betrayed like Judas or are disappointed by denial? Easter should renew and heal us because all things are new again. Have we lost hope on ourselves, on our husbands, wives, children, marriages and relationships? Easter invites us to open up a new chapter to these realities again. This is why we are regarded as a new people because Christ has risen.
We see the effect of Easter that comes with new vigor and dispositions in the life of the apostles who though were initially bewildered by the resurrection story but made a tangent thereafter. This later response presented to us a bold Peter in the first reading of today who proclaimed Jesus to the Jews narrating how he was killed and how he rose from the dead. Peter's action is in line with the exhortation of St Paul in the second reading that admonished us to set our eyes on heavenly things and not earthly. Peter's denial, fear and doubt were all forgotten as his goal and passion were channelled towards doing the will of his master.
So as Easter people, let us make that U-turn and begin to live as the new people of God that we are. Let us remember how beautiful and innocent we have become just like a new born chick. Let us also remember that this was made possible by the sacrifice of Christ. And if we are truly grateful, we will preserve this innocence.
Alleluia! Christ is risen, Alleluia!
I wish us all a beautiful Easter celebration.
PRAYER FOR THE DAY
Risen Christ, may we live like the Easter people that we truly are. Amen.